Final Selected Route
The U.S. Surface Transportation Board (STB) granted final approval for the construction and operation of the Whitmore Park alternative, subject to the STB's Office of Environmental Analysis' (OEA) final recommended environmental mitigation measures.
The environmental review process included extensive opportunity for public participation as well as input from agencies and other interested parties. Based on this analysis, the STB identified the Whitmore Park alternative as its Environmentally Preferable alternative for the railway. It will avoid and/or minimize major environmental impacts compared to the two other build alternatives.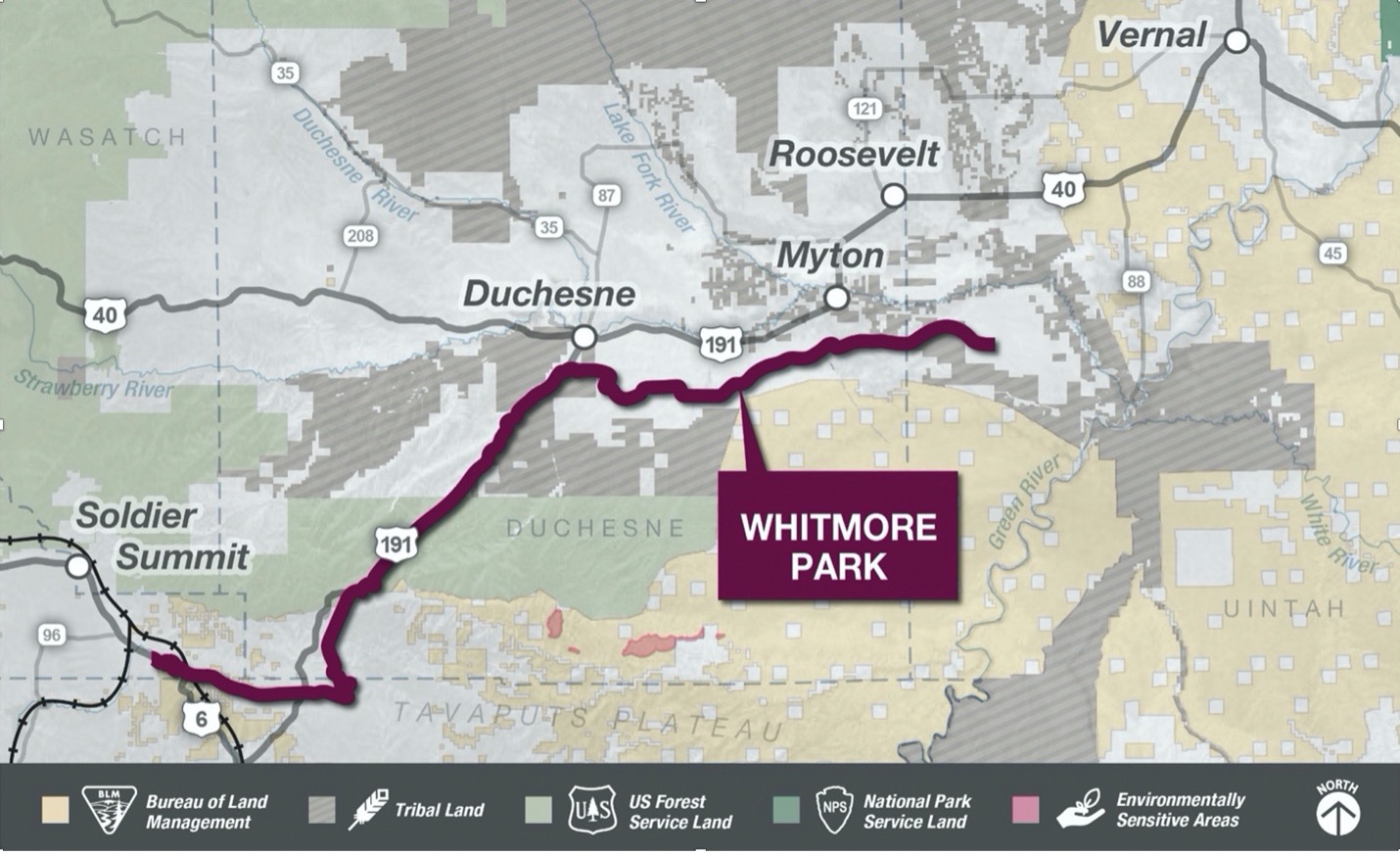 Resources
The Uinta Basin Railway makes it possible to economically transport goods in and out of the Uinta Basin by connecting to the national railway network.
The maps below demonstrate where these resources are being used to improve everyday quality of life and where the resources are located in the Uinta Basin.
Oil & Gas
Crude oil extracted in the Uinta Basin is essential to supporting national demand for fueling automobiles, airplanes, and military supplies. It is essential to plastics used in household products, day-to-day supplies, medical devices, and technology. In short, petroleum based products are essential for your everyday quality of life.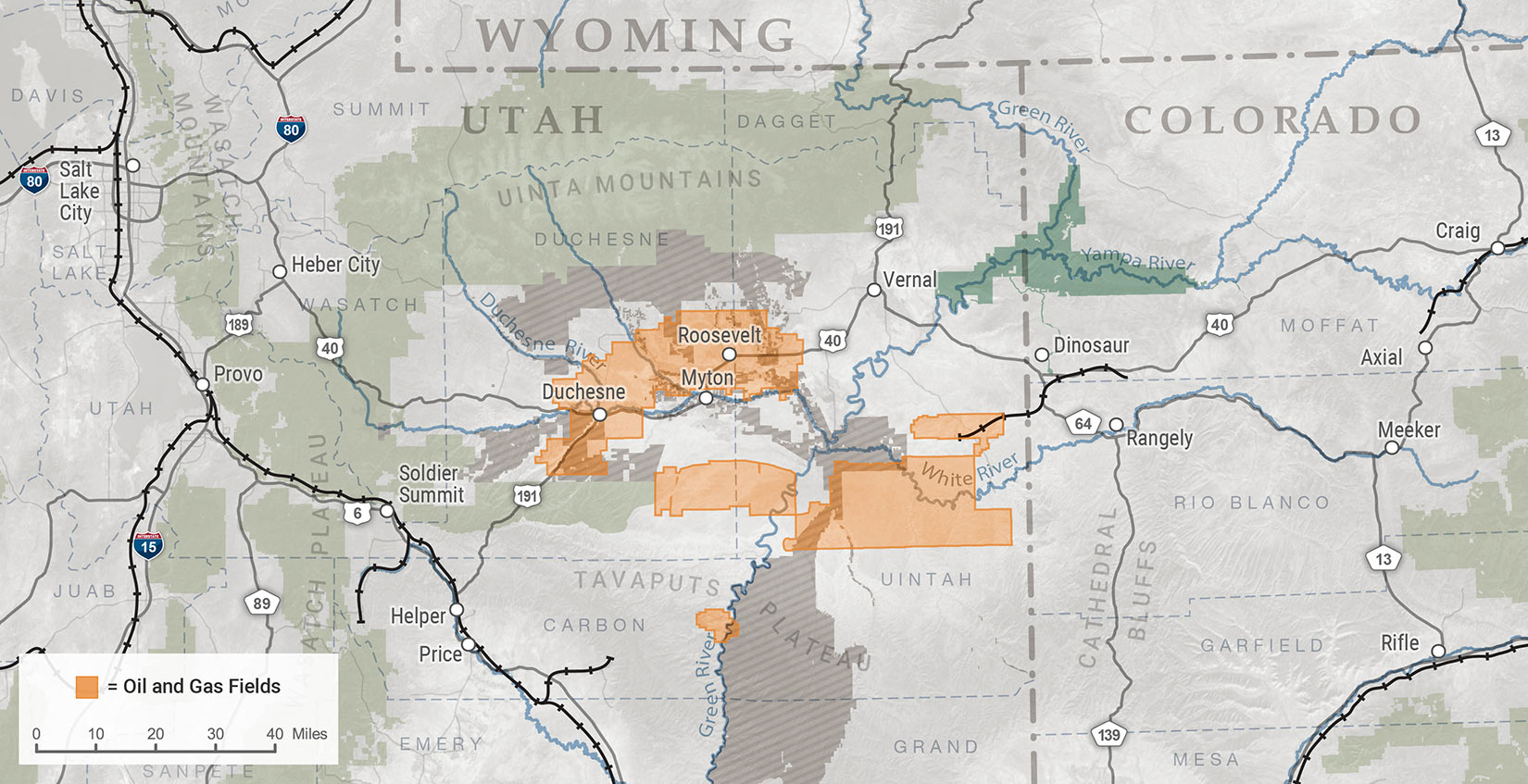 Agriculture
Agriculture is a key economic driver in the Uinta Basin and contributes to quality of life through its ranching of livestock, farming of corn, barley, and oats, and its export of alfalfa hay to feed livestock and horses in the U.S. and abroad.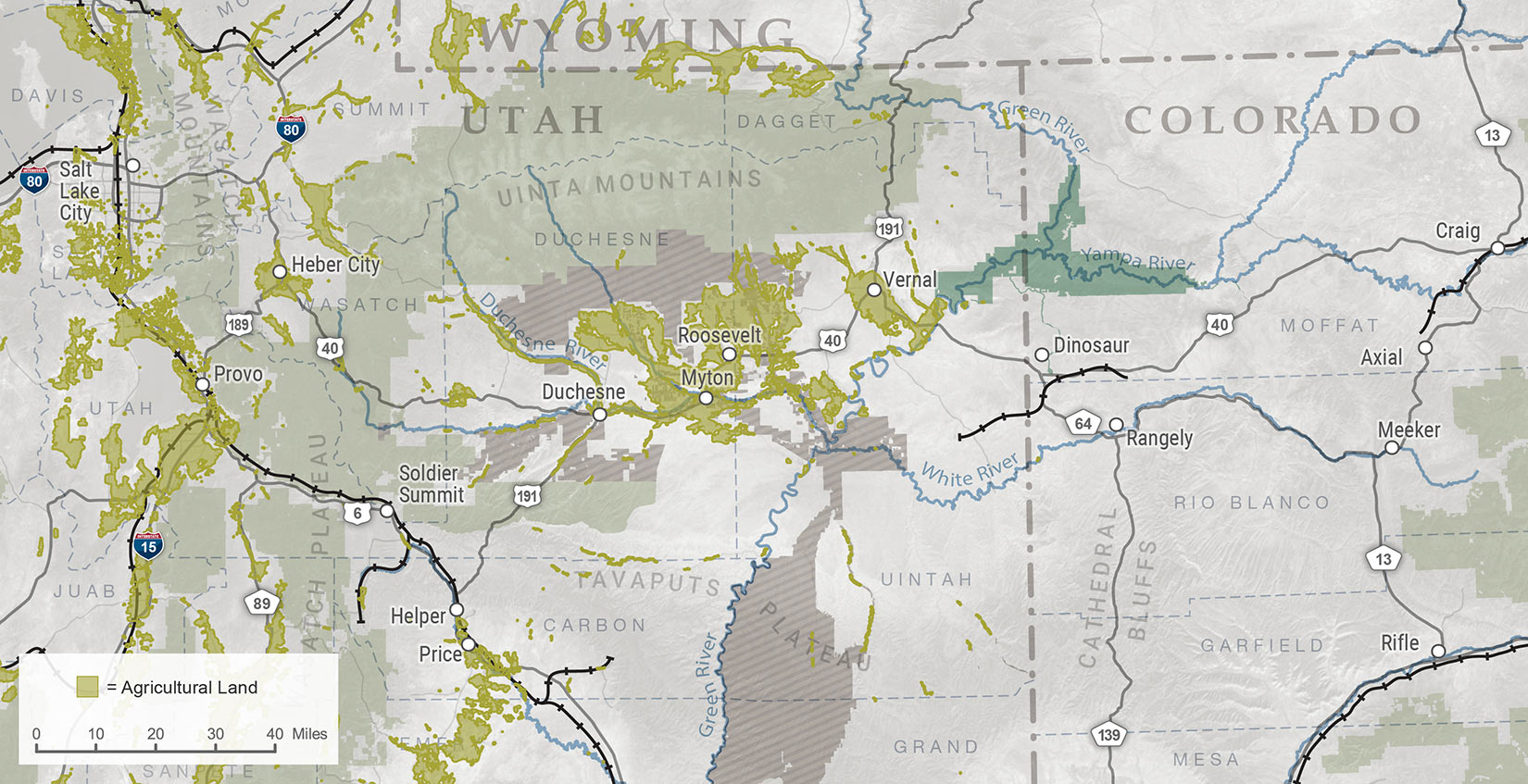 Mining
Minerals mined in the Uinta Basin provide the electricity for your homes, schools and businesses (coal), fertilizers for agriculture production (phosphorous, soda ash), detergents for your cleaning supplies (soda ash), asphalt for roadways (Gilsonite), and inks and paints to beautify your homes (Gilsonite).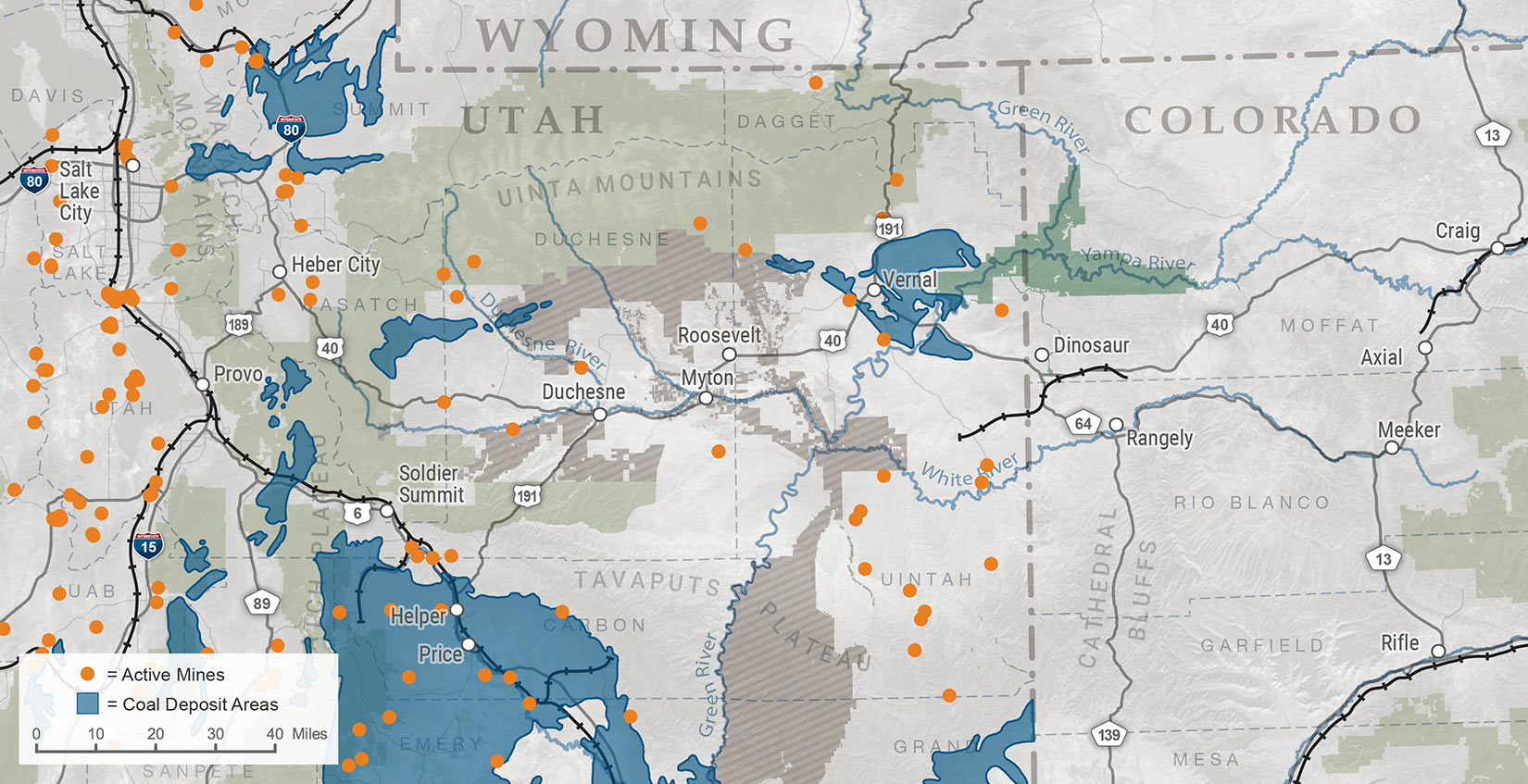 Connect
Connect with us through social media!
Thank you for visiting. This is the project website for the Uinta Basin Railway provided by the Seven County Infrastructure Coalition.
You can also visit the project website for the Uinta Basin Railway Environmental Impact Statement (EIS). Site and content developed and maintained by the Surface Transportation Board, the lead federal agency responsible for preparing the Uinta Basin Railway EIS. The Seven County Infrastructure Coalition has no role in determining the content of the EIS website.